You just can't look at Central America without looking at Guatemala, first. Sure, there are a couple bigger countries, territorially speaking (specifically Honduras and Nicaragua). But, with a surging population of 16.9 million, Guatemala is the most populous nation in the region by a factor of two. If your business looks at Central America, Guatemala is a consumer market that's too big to ignore.
Among the challenges of doing business in Guatemala is the lack of quality data that can be used for market planning and analysis. Demographic data are hard to come by, and what is made available by the INE – Instituto Nacional de Estadistica – is far out of date. That's because, as of this blog post, the most recently disseminated census data for Guatemala came from way back in 2002. While INE has been trying really hard to secure the budget and personnel for a new census enumeration, things have moved slowly. It's currently looking like the much-hyped Censo 2017 will actually take place during April 2018.
Why does this census trivia matter so much? It illustrates a point of concern when it comes to Guatemala demographic data. Businesses that rely on nothing but public-source data for their GIS analysis will be looking at old geographic boundaries that are filled with old data. Guatemala's population has grown more than 50% since the last census, but there are no public sources to inform business decision-makers about where those people are.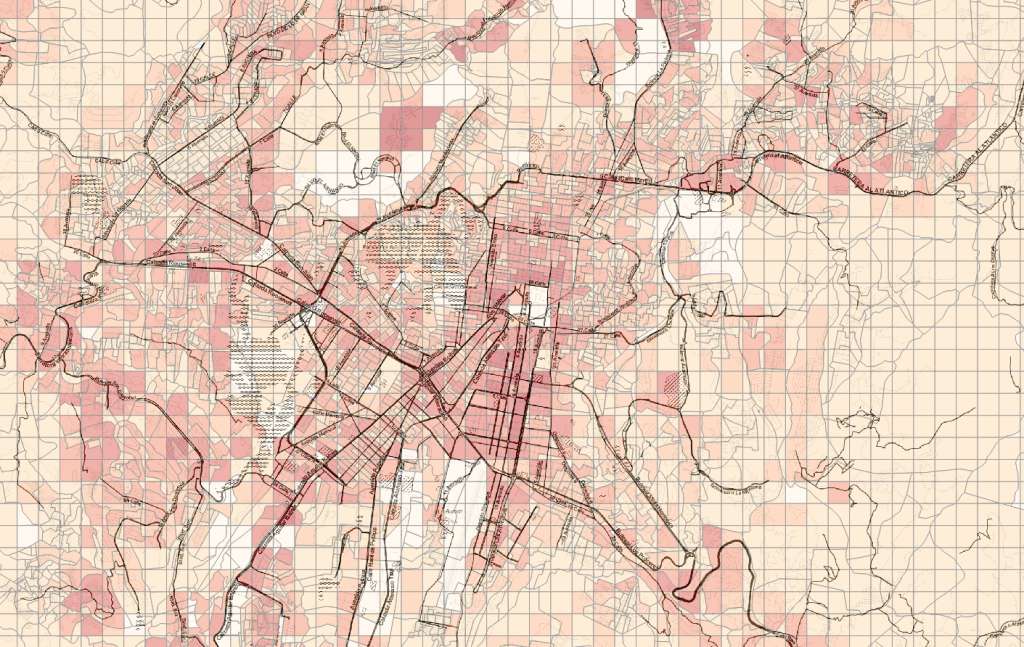 That's why we've recently launched an improvement to Guatemala census demographic data, as part of our Central America demographic data release. Not only do we place an additional 4.7 million people on the map of Guatemala, but we do it at a finer geographic level than has ever been done before. First, our hybrid geographic boundaries combine a quarter-mile grid with INE-derived segmento censal boundaries. Then, we use multiple sources ranging from civil registries to remote sensing data to determine the likely distribution of people and households within those shapes.
But that's not all we do. Our methodology also allows us to estimate income across these geographies, and flag social classes according to recognized Latin American socioeconomic grouping scales. Beyond Guatemala income data, we have another 160+ indicators to shed light on the characteristics of people, households, and homes across Guatemala. And, when combined with our micro-level boundaries, these details can make a powerful data universe for geoenrichment of Guatemala consumer data.
While our release of Guatemala demographic data for 2018 is just one component of our Central America data package, there's no doubt it's among the most important. If your business has its sights set on Guatemala, you owe it to yourself to see what this valuable market looks like in the current year. Get in touch with us today for a demonstration of how our 2018 Guatemala demographics are different.