GeoAnalitica is pleased to announce this week's release of our 2017 vintage Mexico demographic data estimates. We employ a unique methodology that uses multiple change-aware data sources to pinpoint the location and magnitude of population growth, and use that information to adjust Mexico demographic data to give the most realistic growth-adjusted picture of all of Mexico's urban markets.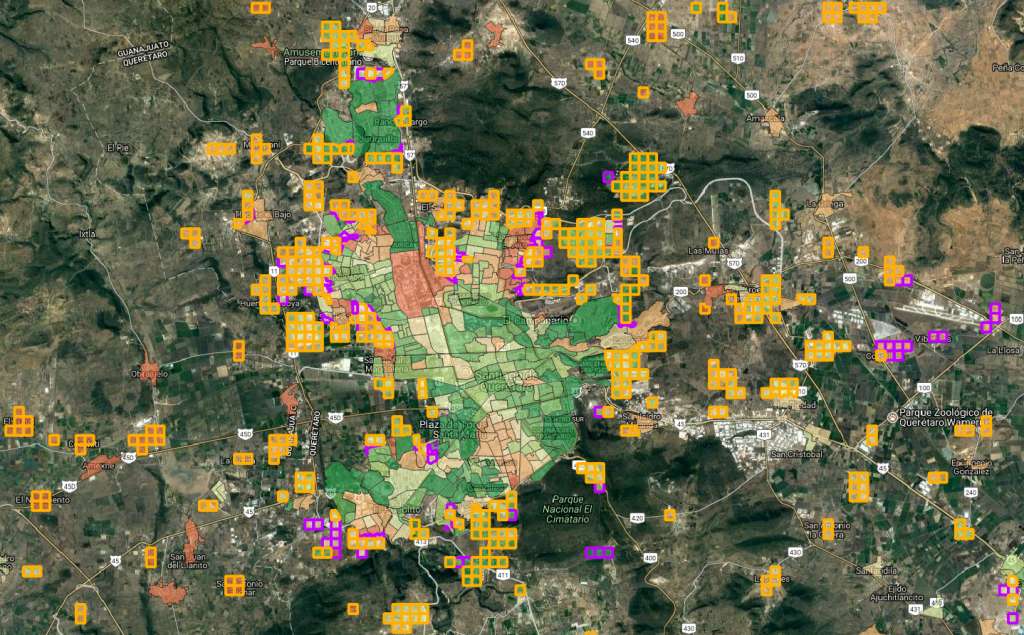 Covering core demographics as well as income and expenditures, these newly released datasets go beyond traditional INEGI AGEB boundaries. Our proprietary Growth Grids system not only maps out boundaries for growing areas outside the urban core, but also populates them with demographic data uniquely tailored to their situation. With GeoAnalitica Growth Grids, there's no need to wait until Censo 2020 to see where growth is occurring. And there's no need to rely on anecdotal information, either. Our system gives you quantitative data that you can leverage to plan your real estate strategy for the way things are today, not the way they were a decade ago.
Let's round out our blog post with a few numbers pertaining to GeoAnalitica's 2017 Mexico demographic data release. With this important new growth-adjusted dataset, we now cover more than 98 million persons across 25 million households. Our Growth Grids – now about 15,000 boundaries in total – encompass more than 8 million residents in communities and neighborhoods that would otherwise not even show up on the map. (That's apart from the more than 3 million new residents we've detected in existing INEGI AGEB boundaries.)
If your business strategy could benefit from knowing the whereabouts of 11 million new people in Mexico's urban markets, then our 2017 Mexico demographic data might be a good fit for you. Reach out today to line up a data test or to get answers to your unique questions and needs.