Think about this: El Salvador is the only country in the Americas between Colombia and the North Pole, that doesn't have coastline on the Atlantic or Caribbean. Pretty unique! But that's not the only thing unique about El Salvador. According to the CIA World Factbook, El Salvador's current rate of population growth – a paltry 0.25% per year – is the second-lowest rate of population growth in the Spanish-speaking world. While a challenging security situation puts emigration pressures on El Salvador, its economic situation continues to improve, with steady growth in gross domestic product since 2009. Growth in GDP along with a stabilized population means per capita GDP has been on the rise, just one reason why El Salvador is not to be ignored as a consumer market.
One thing that we really don't like about El Salvador is the availability of fresh demographic data for business analysis. Turns out the most recent census in El Salvador dates back more than a decade, to 2007. Given El Salvador's high population densities and increasing urbanization, decade-old data just isn't good enough for making smart business decisions for today's consumer market in El Salvador. That's where we saw an opportunity to improve.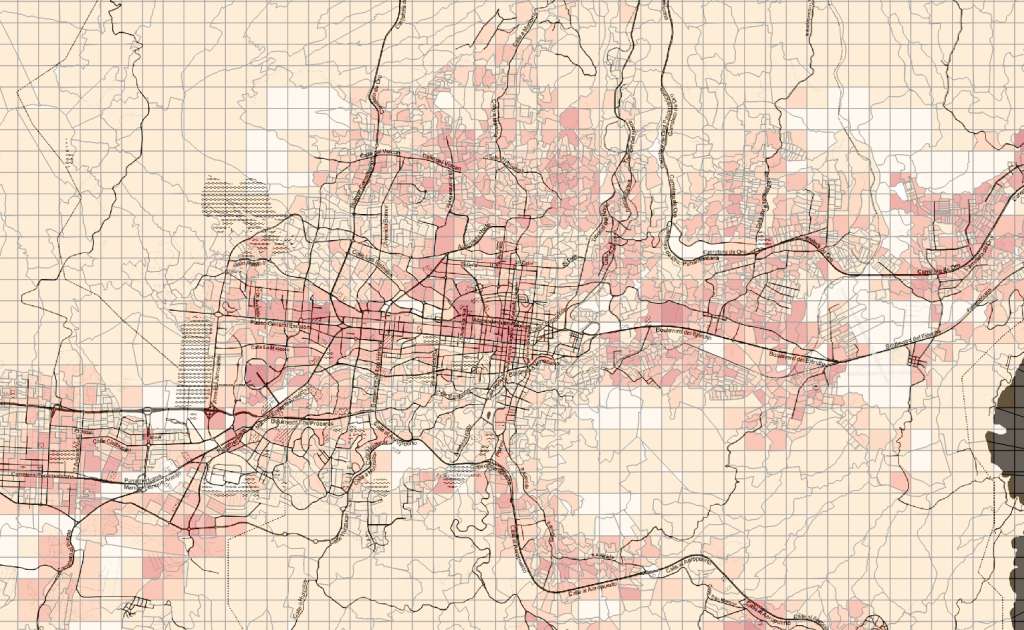 Our 2018 El Salvador demographic data release (part of our Central America demographics package for 2018) improves on El Salvador census data, by linking in multiple, growth-aware data sources to bring census data into the present. Our methodology allows us to pinpoint pockets of population at a micro-level, using a hybrid geographic boundary that combines the best aspects of census geographies (in El Salvador's case, municipios and cantons) and a proprietary quarter-mile grid.
The data we associate with these boundaries offer a broad overview of the people and households that make up the area. More than 300 variables shed light on things like age, relationships, education, employment, and much more – even El Salvador income data, which we estimate using a proprietary methodology. The small geographic scale of our data make them a great fit for business needs such as geoenrichment, trade area analysis, and geomarketing.
The best way to understand what makes our data a better tool for business users is to see it in action. We love giving demonstrations, so reach out today to see how we can help.